On the Hospital Daily Progress Note suite of templates, there is a tutorial on Respiratory Failure. You can find that tutorial by clicking on this link. In SETMA's EMR this function is found by:
Accessing the Daily Progress suite of templates
Clicking on Plan/Comment button in the list of navigation tools.
Clicking on the box under the heading categories.
Selecting the option for Respiratory Failure.
When the Respiratory Failure option is made, the following pop-up appears.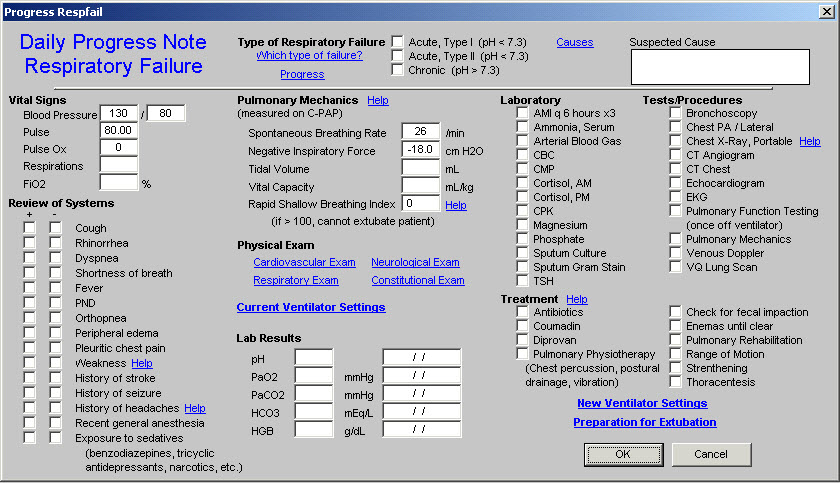 This template has a number of special features:
At the top of the template is a function entitled Which Type of Failure? When that button is depressed the following appears: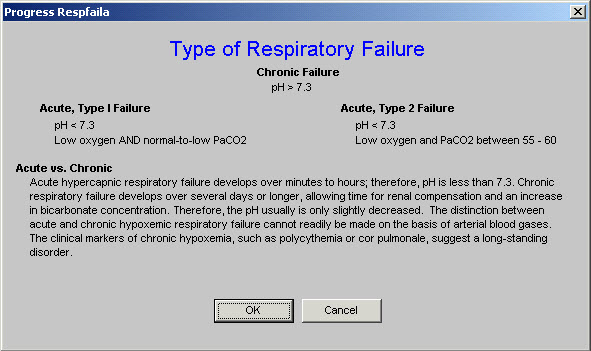 This allows for a designation of the kind of respiratory failure.
To the right of the Which Type of Failure button is a button entitled Causes. When that button is depressed a pop-up appears which is entitled, Common Causes of Acute Respiratory Failure.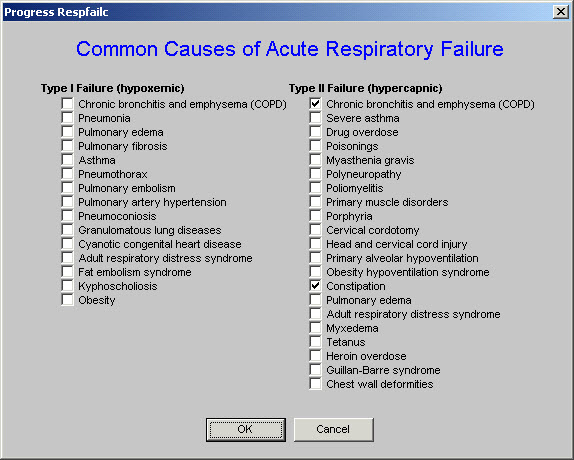 This function allows the provider to designate whether the patient has Type I or Type II respiratory failure and what the cause is believed to be.
Immediately under the Type of Failure is a button which is entitled Progress.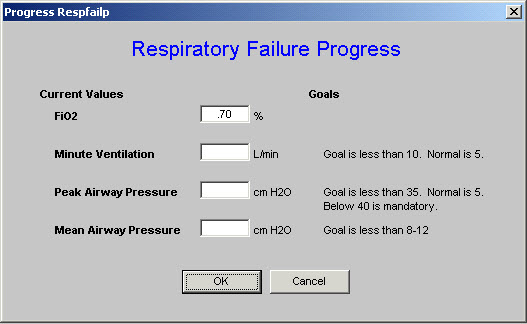 This allows for the patient's progress toward extubation to be monitored and quantified.
The next unique function is immediately below the first and third functions and is entitled Pulmonary Mechanics Help.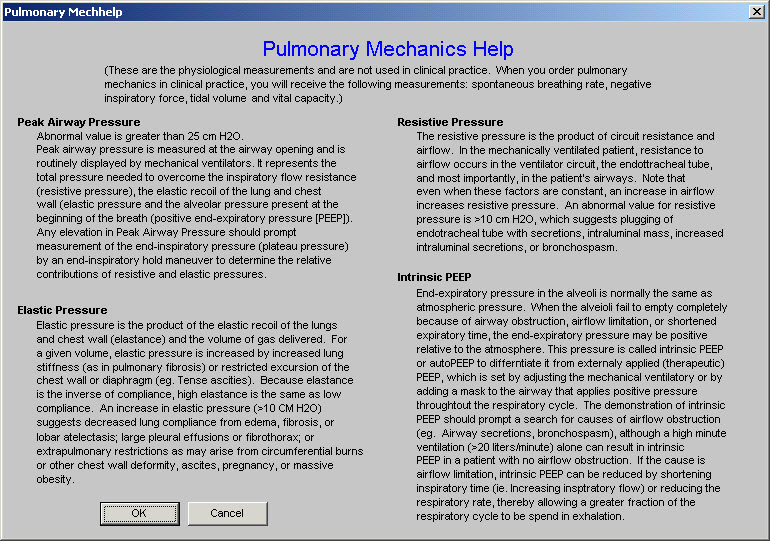 This pop-up describes the physiology of pulmonary mechanics and describes the elements of pulmonary mechanics which will indicate whether the patient is ready for extubation. The pulmonary mechanics necessary for determing if the patient is ready for extubation are:
spontaneous breathing rate,
negative inspiratory pressure,
tidal volume and
vital capacity.
The fifth unique feature of the Daily Progress Note Respiratory Failure template is entitled Rapid Shallow Breathing Index (RSBI).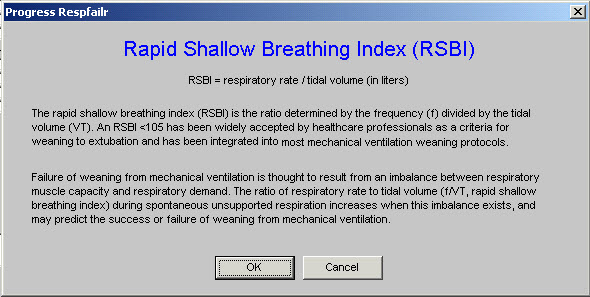 If the RSBI is above 100 the patient cannot be extubated. The RSBI is calculated automatically by the EMR.
At the bottom of the third column is a function entitled New Ventilator Settings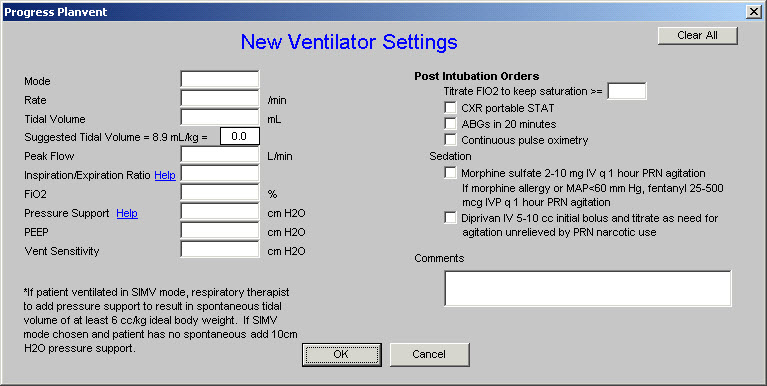 This allows a provider to create new ventilator settings which will print out on the order set and which then can be placed on the inpatient chart.
The seventh and last unique feature of the Daily Progress Note Respiratory Failure template is launched by clicking the last button in the third column which is entitled Preparation for Extubation.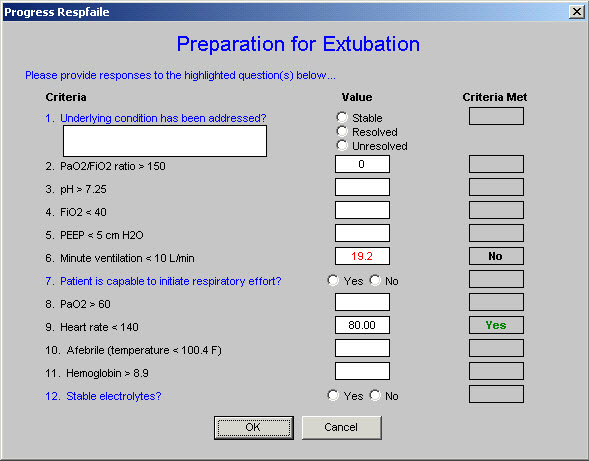 This template gives the criteria which need to be met before extubation can be undertaken.