As part of SETMA's Patient-Centered Medical Home, we annually complete five quesitonaires for each each patient to assess each of the following:
Fall Risk
Pain Assessment
Functional Assessment
Wellness
Stress
The standard is that each should be completed on all patients at least once a year and more frequently if a change in conditions dictates.  The Fall Risk should be completed on all pateints over 50 and on younger pateints who as a result of chornic condition aer at risk of falling.
Provider performance on these questionaires is publicly reported below. The content of the questions aer as follows: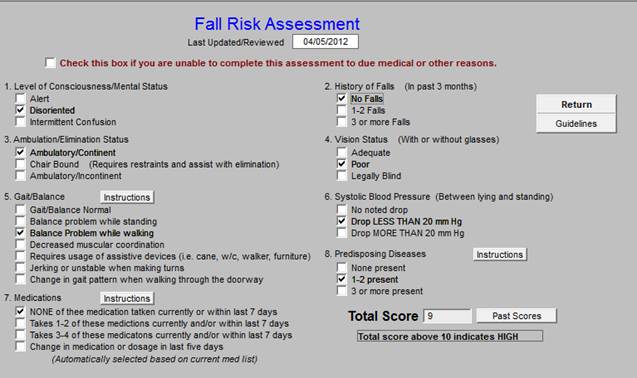 Once the Fall Risk Assessment is completed, the provider should, on the basis of the score, access the "Guidelines for Fall Precaution" and prepare a plan for preventing falls.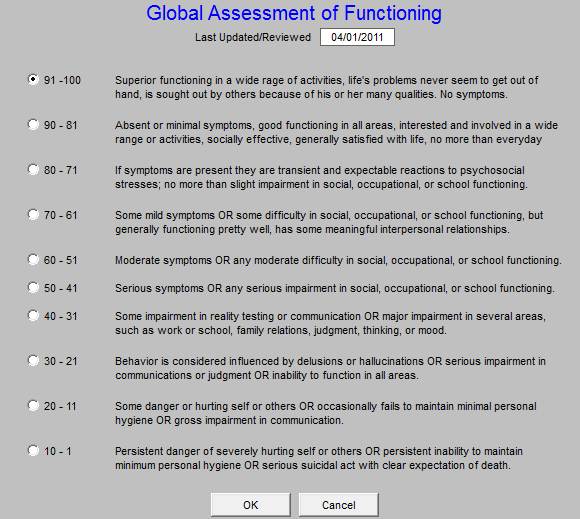 Source -- Global Assessment of Functioning (GAF) Scale --  American Psychiatric Association. (2000). Diagnostic and statistical manual of mental disorders (4th ed., text rev.). doi:10.1176/appi.books.9780890423349.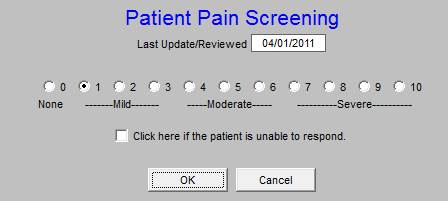 (Source:  NIH. (2007). National Institutes of Health.  Pain Intensity Scales Retrieved January 17, 2007NIH. (2007). National Institutes of Health. Pain Intensity Scales  Retrieved January 17, 2007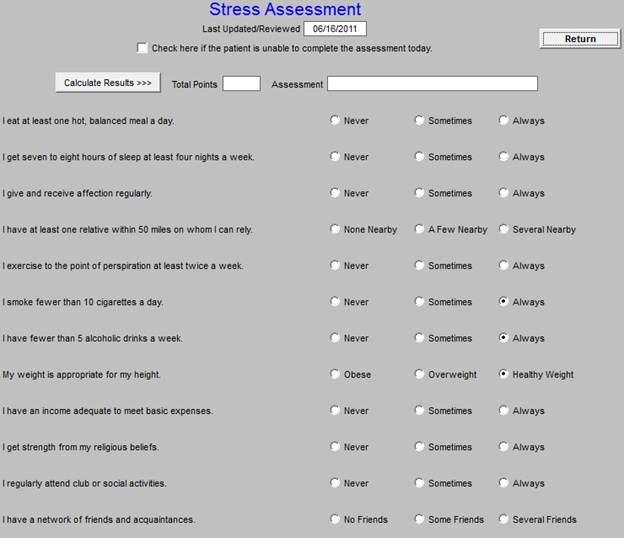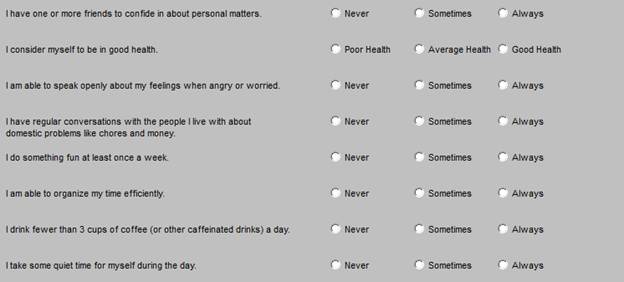 The Stress Assessment based on the Score
| | |
| --- | --- |
| >=80 points | You have an excellent resistance to stress. |
| >=60 points | You may be somewhat vulnerable to stress. |
| <60 points | You may be seriously vulnerable to stress. |
(Source: University of California, Berkley Wellness Letter, August 1995. Scale Developers: Lyle Miller and Alma Dell Smith of Boston University Medical Center)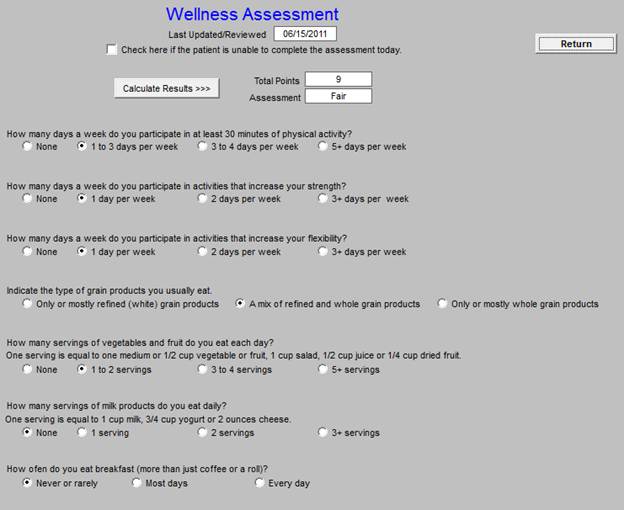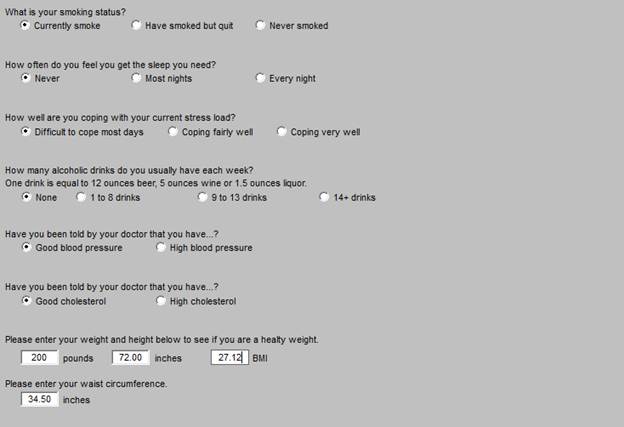 Wellness Assessment results based on the Score
| | |
| --- | --- |
| < 5 points | Poor |
| 5-9 points | Fair |
| 10-19 points | Good |
| 20-29 points | Very good |
| >=30 points | Excellent |
(Source:   University of Wisconsin, Health Promotion and Human Development Department. Developers: Anne Abbott, Jane P. Jones and John Munson)