Awards and Achievements of
 Southeast Texas Medical Associates, LLP
(SETMA, LLP. www.jameslhollymd.com)
 1995-2017
Since 1995, SETMA has grown from five providers in one location to 45 providers in six clinical locations.  In that time, SETMA has transitioned from paper records to electronic medical records (EMR) and from the pursuit of EMR to the pursuit of electronic patient management.  SETMA has been successful but more importantly through our website, site visits from other clinics  and communications, we have impacted healthcare across America and into China, Australia and other countries. 
The following is a thumbnail sketch of why SETMA's Model of Care can and should be adopted by others:  http://jameslhollymd.com/The-SETMA-Way/pdfs/setma-model-of-care-pc-mh-healthcare-innovation-the-future-of-healthcare.pdf.  Other healthcare organizations which adopt our methods, principles and philosophy can achieve the same success.
SETMA's awards and accreditation are summarized at:  http://jameslhollymd.com/awards/ and http://jameslhollymd.com/Accreditations/pdfs/accreditations.pdf.  SETMA's overarching evidence of success is that SETMA remains the only practice in America to be accredited and/or recognized by all four Medical Home Accrediting agencies (see addendum to this report).  They are:
NCQA (National Committee for Quality Assurance) -- Tier III Patient Centered Medical Home, 2010-2019
AAAHC (Accreditation Association for Ambulatory Health Care) -- PC-MH and Ambulatory Care, 2010-2017
URAC -- PC-MH and Information Technology, 2014-2017
Joint Commission -- PC-MH, Ambulatory Care and Reference Laboratory, 2014-2020
In addition, the most significant awards and anniversaries for SETMA's development are:
The following are other's statements and comments about SETMA's work:
SETMA's Website – www.jameslhollymd.com
Healthcare Executive's Response to SETMA and to SETMA's Website?
"Thanks for the opportunity to review the Automated Team Tutorial Workbook. I found the information very informative. I believe your organization is well ahead of the curve in balancing the needs of the patient and the medical staff. I took the opportunity to review both the documents you provided to me and the website information. The information was informative and well organized.

"...you have the most informative web site I have ever utilized. Bravo, for sharing valuable information with the entire medical community."
The Joint Commission
The Joint Commission Accreditation for Ambulatory Care and PC-MH Conclusion about SETMA
Both the surveyors and one of the executives at The Joint Commission commented about the philosophical foundation of SETMA's work.  Wednesday afternoon (March 5, 2014) I called my executive contact at The Joint Commission. He said "I was just talking to one of my colleagues and showing him SETMA's notebook which was prepared in response to The Joint Commission's Standards and Requirements Chapter Seven o leadership."  The executive said, "Look at this; everything they do is founded upon a philosophical foundation.  They know 'what they are doing,' but more importantly, they know why they are doing it.'"  SETMA is not the result of random efforts but of innovations and advances which are consistent with a structured set of ideals, principles and goals. 
It is helpful that The Joint Commission recognized this and commented upon it.  It is one of the strengths of SETMA and it is one of the principle guides to SETMA's development history, i.e., what caused SETMA to become what it is.
Robert Wood Johnson Foundation LEAP Study Site Visit Teams comments about SETMA: 
The fifth area of uniqueness of SETMA identified by the RWJF team was a surprise to them; it was SETMA's IT Department.  The RWJF team felt that SETMA has approached healthcare transformation differently than anyone they have seen.  They related that uniqueness to the decision we made in 1999 to morph from the pursuit of "electronic patient records" to the pursuit of "electronic patient management."  They were surprised to see how centrally and essentially electronics are positioned into SETMA and how all other things are driven by the power of electronics.  They marveled at the wedding of the technology of IT with clinical excellence and knowledge.  The communication and integration of the healthcare team through the power of IT is novel, they concluded.
Addendum –SETMA's Accreditation, NCQA, AAAHC, TMF Health Quality Institute, URAC and Joint Commission
NCQA Medical Home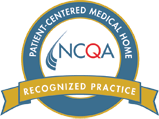 NCQA 's Patient-Centered Medical Home (PCMH) 2011 is an innovative program for improving primary care. In a set of standards that describe clear and specific criteria, the program gives practices information about organizing care around patients, working in teams and coordinating and tracking care over time. The NCQA Patient-Centered Medical Home standards strengthen and add to the issues addressed by NCQA's original program.
The Patient Centered Medical Home is a health care setting that facilitates partnerships between individual patients, and their personal physicians, and when appropriate, the patient's family. Care is facilitated by registries, information technology, health information exchange and other means to assure that patients get the indicated care when and where they need and want it in a culturally and linguistically appropriate manner.
2010-2013 Tier III Patient-Centered Medical Home
2013-2016 Tier III Patient-Centered Medical Home
2016-2019 Tier III Patient-Centered Medical Home
NCQA Diabetes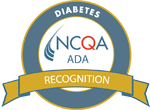 NCQA developed the Diabetes Recognition Program (DRP) to provide clinicians with tools to support the delivery and recognition of consistent high quality care. This voluntary program is designed to recognize clinicians who use evidence-based measures and provide excellent care to their patients with diabetes.
The DRP Program has 11 measures which cover areas such as: HbA1c control, blood Pressure control, LDL control, eye examinations, nephropathy assessment, smoking and tobacco use and cessation advice or treatment.
Those who achieve DRP Recognition show their peers, patients and others in the Diabetes community that they are part of an elite group that is publicly recognized for their skill in providing the highest-level diabetes care.
2010-2013 Diabetes
2013-2016 Diabetes
2016-2019 Diabetes
NCQA Heart/Stroke Recognition

The Heart/Stroke Recognition Program was launched in 2003. This voluntary program is designed to recognize clinicians who use evidence-based measures and provide excellent care to persons with cardiovascular disease (CVD) or who have had a stroke.
The Heart Stroke Recognition Program (HSRP) assesses key quality performance measures that are based on national evidence based guidelines for secondary prevention of cardiovascular disease and stroke. Program measures include:
Blood pressure control
Complete lipid profile
Cholesterol control
Use of aspirin or another antithrombotic
Smoking status and cessation advice or treatment
HSRP Recognition provides assurance that clinicians are providing high quality, evidenced-based care for their CVD and stroke patients.
2013-2016 Heart/Stroke
2016-2019 Heart/Stroke
NCQA's New Distinction in Patient Experience Reporting

NCQA developed the optional Distinction in Patient Experience Reporting to help practices capture patient and family feedback through the newly developed Consumer Assessment of Healthcare Providers and Systems (CAHPS) Patient-Centered Medical Home (PCMH) Survey. Because consumer experience is a critical component of quality of care, giving more prominence to patient engagement is a crucial change to the PCMH program.
The CAHPS PCMH Survey assesses several domains of care:
Access
Information
Communication
Coordination of care
Comprehensiveness
Self-management support and shared decision making.
AAAHC Medical Home

AAAHC Medical Home Standards focus on: patient rights and responsibilities, organizational governance and administration, the patient/care team relationship, comprehensiveness, continuity, and accessibility of care, clinical records and health information. and quality of care. AAAHC Medical Home accreditation is the highest achievement for primary care and it centers on a comprehensive review of an entire organization.
AAAHC Medical Home accreditation is a symbol of prestige which practices are truly proud of; a mark of excellence honoring the fact that an organization has adopted best practices and comply with nationally recognized standards of care. For patients, it provides comforting reassurance that they will receive high-quality care when they need it.
2010-2011 Medical Home
2011-2014 Medical Home
2014-2017 Medical Home
AAAHC Ambulatory Care

SETMA, LLP has achieved accreditation by the Accreditation Association for Ambulatory Health Care (AAAHC). Accreditation distinguishes this multi-specialty practice from many other outpatient facilities by providing the highest quality of care to its patients as determined by an independent, external process of evaluation.
Status as an accredited organization means SETMA, LLP has met nationally recognized standards for the provision of quality health care set by AAAHC. More than 5,000 ambulatory health care organizations across the United States are accredited by AAAHC. Not all ambulatory health care organizations seek accreditation; not all that undergo the rigorous on-site survey process are granted accreditation.
"When you see our certificate of accreditation, you will know that AAAHC, an independent, not-for-profit organization, has closely examined our facility and procedures. It means we as an organization care enough about our patients to strive for the highest level of care possible."
Ambulatory health care organizations seeking accreditation by AAAHC undergo an extensive self-assessment and on-site survey by AAAHC expert surveyors - physicians, nurses, and administrators who are actively involved in ambulatory health care. The survey is consultative and educational, presenting best practices to help an organization improve its care and services.
2010-2011 Ambulatory Care
2011-2014 Ambulatory care
2014-2017 Ambulatory care
Texas Physician Practice Quality Improvement Award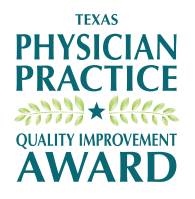 The purpose of the award is to formally recognize Texas physician practices for their dedication and commitment to providing high quality patient care and improving outcomes. The goals of the award program are to: align with statewide quality improvement efforts of TMF Health Quality Institute, Texas Medical Association and Texas Osteopathic Medical Association; improve quality of care for patients through reliable delivery of preventive services and maximized use of health information technology; and recognize high performing physician practices for their quality improvement work.
The Texas Physician Practice Quality Improvement Award program is based on four major components: adoption of health information technology; regular use of population care management methods; participation in data reporting quality initiatives; and top performance on nationally recognized clinical outcomes measures
URAC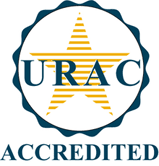 PC-MH with EMR Distinction
OUR MISSION is to promote continuous improvement in the quality and efficiency of healthcare management through processes of accreditation, education, and measurement.
URAC, an independent, nonprofit organization, is a well-known leader in promoting healthcare quality through its accreditation, education, and measurement programs. URAC offers a wide range of quality benchmarking programs and services that model the rapid changes in the healthcare system and provide a symbol of excellence for organizations to validate their commitment to quality and accountability. Through its broad-based governance structure and an inclusive standards development process, URAC ensures that all stakeholders are represented in establishing meaningful quality measures for the entire healthcare industry.
The Joint Commission
The Joint Commission is an organization made up of individuals from the private medical sector to develop and maintain standards of quality in medical facilities in the United States. The Joint Commission has no official connection to United States government regulatory agencies, and has no legal enforcement power; however, since many medical facilities rely on The Joint Commission accreditation procedures to indicate to the public that their particular institution meets quality standards, The Joint Commission and its policies has taken on a real importance in the medical field, despite the lack of official government sanction.
The Joint Commission publishes a large body of literature designed to improve the quality of health services, and which can aid in the accreditation process for a health care facility. Although it is not necessary for any given health care organization to apply for, or complete, The Joint Commission accreditation process, to do business in the United States or elsewhere, the successful completion of The Joint Commission accreditation process gives the impression to the public that a facility has successfully implemented guaranteed quality control standards. A facility which has completed The Joint Commission accreditation process can then include The Joint Commission logo and accreditation information in their company literature.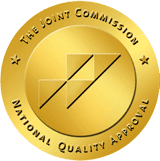 The Joint Commission's Primary Care Medical Home (PCMH) Certification focuses on care coordination, access to care, and how effectively a primary care clinician and interdisciplinary team work in partnership with the patient (and when applicable, their family). The Joint Commission introduced PCMH Certification for accredited ambulatory care organizations in 2011, for accredited hospitals and critical access hospitals in 2013, and in 2014 a Behavioral Health Home (BHH) Certification option for organizations accredited under the behavioral health care program.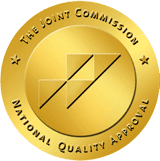 The Joint Commission's Ambulatory Care Accreditation Program was established in 1975, and today more than 2,100 freestanding ambulatory care organizations are Joint Commission-accredited. These organizations generally fall into the broad categories of surgical, medical/dental, diagnostic/therapeutic services, and episodic care, and represent a variety of settings.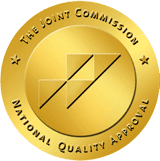 The Joint Commission has been evaluating and accrediting hospital laboratory services since 1979 and freestanding laboratories since 1995. Today, The Joint Commission accredits about 1,500 organizations providing laboratory services. These organizations represent almost 2,000 laboratories with Clinical Laboratory Improvement Amendment (CLIA) certification.